Philips FY3433/00 NanoProtect HEPA Filter for AC3256/20& AC3259/20
The NanoProtect HEPA makes sure you are protected from viruses, bacteria, pollen, dust, PM2.5 and p
Last updated on November 30, 2023 10:37 am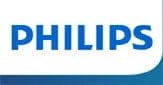 Philips FY3433/00 NanoProtect HEPA Filter for AC3256/20& AC3259/20
Philips FY3433/00 NanoProtect HEPA Filter for AC3256/20& AC3259/20 Prices
Description
The NanoProtect HEPA makes sure you are protected from viruses, bacteria, pollen, dust, PM2.5 and pet dander.
Disclaimer
Affiliate Disclaimer:
Please keep in mind that some of the links in this website are affiliate links and if you go through them to make a purchase we will earn a commission. Also bear in mind that we link these companies and their products because of their quality and not because of the commission we receive from your purchases. The decision is yours, and whether or not you decide to buy something is completely up to you.