Philips FY2180/10 Nano Protect Filter Series 3 AI For Philips Air Purifier AC1758/63, AC2958/63, AC2936/63 And AC2959/63
The original Philips humidification wick perfectly fits your appliance to ensure consistently high
Last updated on November 27, 2023 12:36 am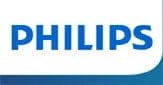 Philips FY2180/10 Nano Protect Filter Series 3 AI For Philips Air Purifier AC1758/63, AC2958/63, AC2936/63 And AC2959/63
Philips FY2180/10 Nano Protect Filter Series 3 AI For Philips Air Purifier AC1758/63, AC2958/63, AC2936/63 And AC2959/63 Prices
Description
The original Philips humidification wick perfectly fits your appliance to ensure consistently high performance. It uses NanoCloud Technology to emit nano-sized molecules of pure water vapor and humidify the air with up to 99% less bacteria.
Disclaimer
Affiliate Disclaimer:
Please keep in mind that some of the links in this website are affiliate links and if you go through them to make a purchase we will earn a commission. Also bear in mind that we link these companies and their products because of their quality and not because of the commission we receive from your purchases. The decision is yours, and whether or not you decide to buy something is completely up to you.